Breadth of size options from 4 to 18 slots
Hybrid slots for instrumentation flexibility; compatibility with PXI, PXI Express, CompactPCI, and CompactPCI Express modules
Performance—up to 24 GB/s system and 8 GB/s per-slot dedicated bandwidth
Up to 82 W per slot of power and cooling for more advanced I/O modules
High availability options with redundant power supplies and fans
Quiet options for the benchtop
System monitoring features for voltage rails, temperature, and fan speed
Range of chassis sizes, backplane speeds, and power options all including built-in timing/synchronization and system manageability features.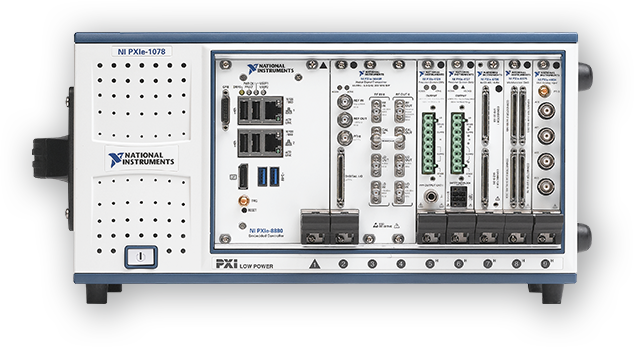 Latest high-performance Intel processors
Operating system: Windows 10, Windows 7 and LabVIEW Real-Time.
Up to 24 GB/s system bandwidth
Solid State drives, Thunderbolt™ 3, USB 3.0, Gigabit Ethernet, and other peripheral ports.
OS, hardware drivers and applications factory installed and ready to use
High-performance embedded controllers running Windows or real-time OSs and low-cost remote controllers connected to external PCs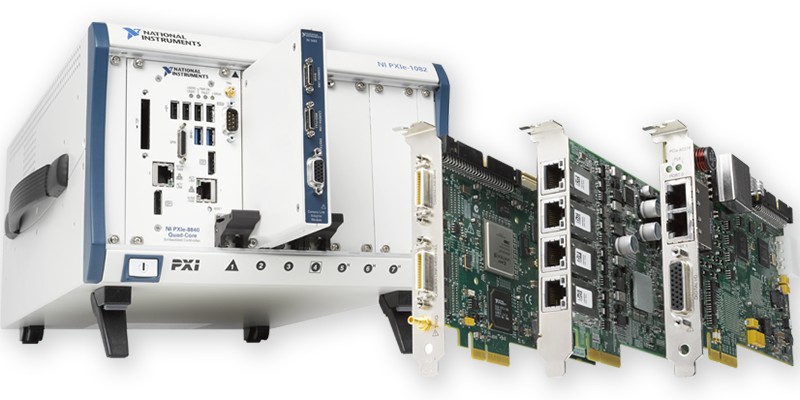 More than 600 modules from NI representing all modular instrument and DAQ categories from DC to microwave.
Because PXI is an open industry standard, nearly 1,500 products are available from more than 70 different instrument vendors.
With standard processing and control functions designated to a controller, PXI instruments need to contain only the actual instrumentation circuitry, which provides effective performance in a small footprint.
Combined with a chassis and controller, PXI systems feature high-throughput data movement using PCI Express bus interfaces and sub-nanosecond synchronization with integrated timing and triggering.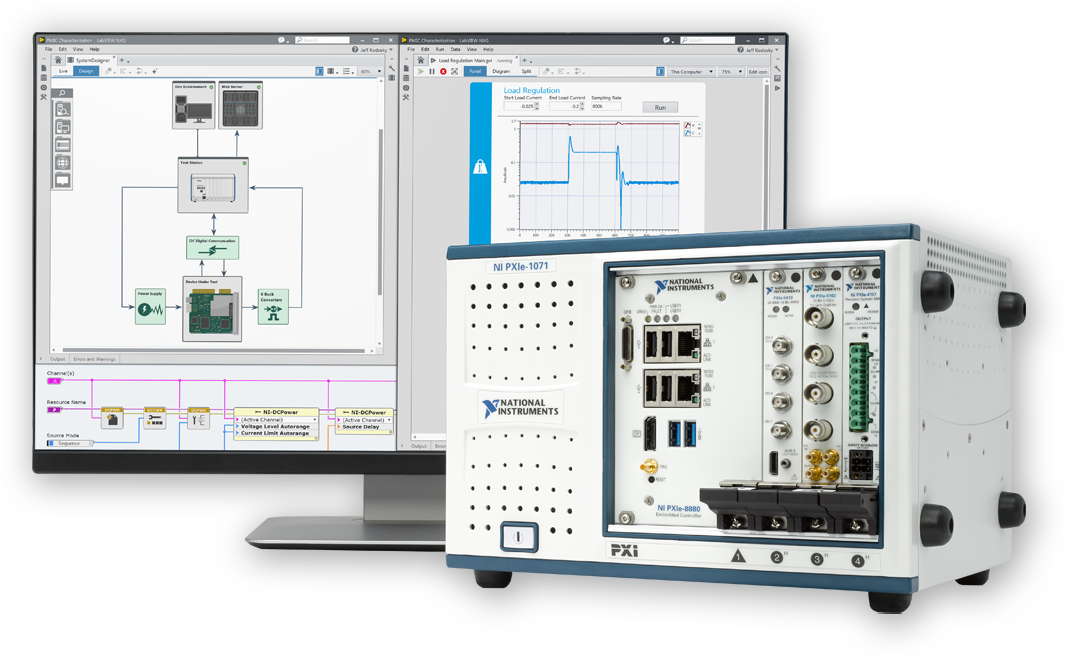 Hundreds of thousands of engineers and scientists worldwide depend on NI software products to build cost-effective design, control, and test systems. LabVIEW is systems engineering software for applications that require test, measurement, and control with rapid access to hardware and data insights.Measurement Studio is the only set of .NET tools designed for building engineering applications in Microsoft Visual Studio to acquire, analyze, and display measurement data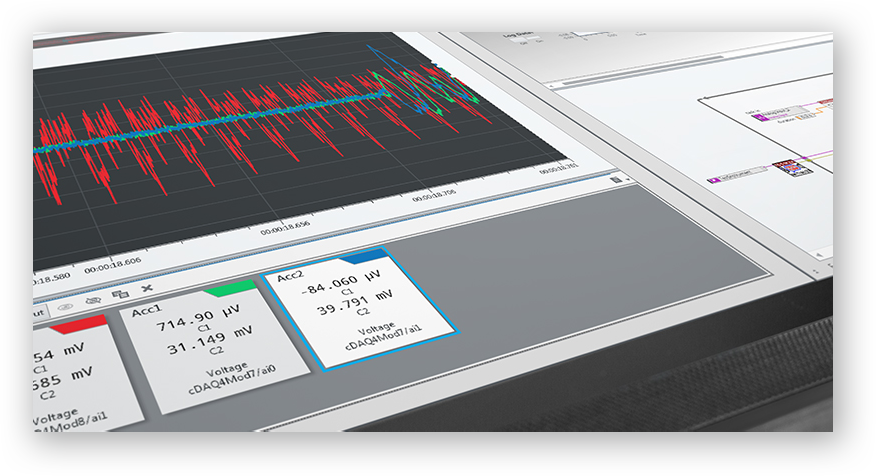 NI offers a variety of services to help you take advantage of the latest technologies, save time troubleshooting, and increase proficiency.The NI Standard Service Program (SSP) is a renewable one-year subscription included with almost every NI software product. National Instruments offers Plug and Play instruments and necessary interface cables and sensors. NI offers resell of microphone, accelerometer and Smart cameras that helps in measurement systems for converting physical phenomena such as temperature, vibration, and acoustics to electrical signals. You can link Sensors with NI hardware and software for test and measurement applications.